ISI Language Solutions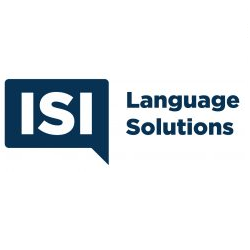 520 N Central Ave<#620 Glendale, California, 91203
(818) 753-9181
Are you the Business Owner?
About Us
ISI Language Solutions has been providing translation, interpretation and transcription services for over 30 years! We specialize in medical fields, including healthcare and insurance, as well as financial and legal document translation. Visit today to learn more.
Helpful Tip for: Interpretation & Translation Services
Interpretation & Translation Services - Although the terms are often used interchangeably, there is a major difference between interpreters and translators. An interpreter translates from one language to another orally, while a translator interprets written text. The skills necessary for each discipline are substantially different, and few people achieve success at both on a professional level.