Pollution Control Systems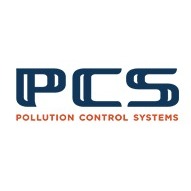 3601 Algonquin Rd.<#420
Rolling Meadows, Illinois, 60008
(847) 394-8366
Are you the Business Owner?
About Us
Pollution Control Systems is a full line provider of air filtration products for manufacturing. As the master provider for Donaldson Torit & certified representative for Nilfisk Vacuums and SmartSkim. Our goal is to provide the highest quality of service and products for our customers. As industrial air quality experts, the team at Pollution Control Systems focuses on products, systems, and designs that capture and contain airborne dust, machining mist, fumes, smoke, nuisance residual plant dust, and odors.
Helpful Tip for: Commercial & Industrial
Commercial and industrial properties and organizations are present in . A commercial organization is usually one that retails or sells the goods and services produced. This includes stores, service agencies, hospitality, and other sectors. Industrial property, on the other hand, basically refers to large factories, computer chip operations, cooling systems, power plants and boiler treatment operations- in a way, to the production arm of the commercial sector. In many areas, these sectors can overlap (and indeed, there is some debate about how far you can separate them), some consideration is also to be given to the scale of the operation, and who or what it caters to.