Landscape Innovators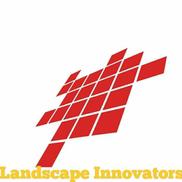 Anaheim, California, 92801
(714) 356-8981
Are you the Business Owner?
About Us
Landscape Innovators Provides Full-Service Landscaping Solutions In Anaheim, CA.
Everyone loves beautiful landscapes, but a lot of us erroneously assume that laying down some grass and planting some flowers are all it takes to get breathtaking lawns – it isn't. There's a whole lot more involved in planning to successfully designing a beautiful landscape, let us handle it. At Landscape Innovators, we are experts at designing and building landscapes that are not only stunning, but are customized to match your taste and neighborhood. Our fully trained technicians understand that your outdoor space is an extension of your home, and will work very hard to help you create a space that fully expresses your personality. What makes Landscape Innovators different from other Orange County landscapers?
"Customer First" is more than a mantra – it is the corner stone on which our company is built – and this is obvious in every interaction we have with you. Because we always put our customers first, we always able to execute our projects professionally and excellently. If you're looking for a prompt and effective service, delivered with a smile, work with us. Learn More About Our Landscape Services.
Our designs can be as simple or complex as you need it to be, and we incorporate various aspects of hardscape and softscape such as: • Retaining walls • Native plants and vegetation • Shrubs / Trees • Decorative plants • Landscape lighting • Flowering gardens • Fence Installation • Patios / Decks • Aquatic features including fountains and ponds • Stonework / pavers Work With Us
From design to build, our services are focused on ensuring that you get landscaping that exceeds your expectations. We provide quality construction, residential and commercial landscaping services throughout Anaheim, CA and the greater Orange County area.