Robert's Lock & Key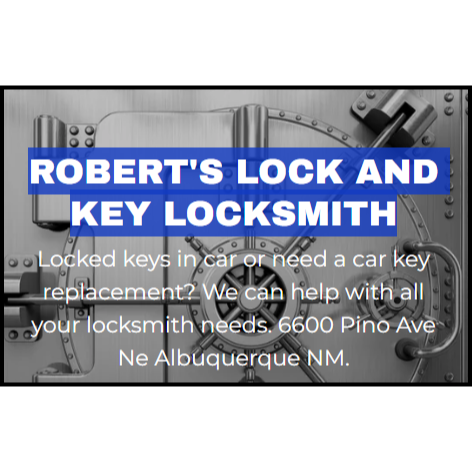 Main Headquarters:
6600 Pino Avenue NE
Albuquerque, NM 87109
Phone Number:
(505) 833-5625
Find out about adding a press release for your business: click here.
Are you the Business Owner?
Incorrect information? Please contact your service provider or for immediate action, first Create and new listing and then Delete this one.
Listing ID: NM-185050
This listing is optimized to best perform for people searching for Locksmith and similar categories
"near me"
.
Helpful Tip for: Locksmith

Locksmith - one who makes, repairs, adjusts and is able to open (defeat) locks. Locksmiths also make keys, install lock-sets and work on door hardware, and may specialize in related areas such as automotive locks, safes, or master key systems. Although they frequently have their own storefronts, some locksmiths work from vehicles outfitted with their equipment, while others are employed by businesses that use their services in-house.